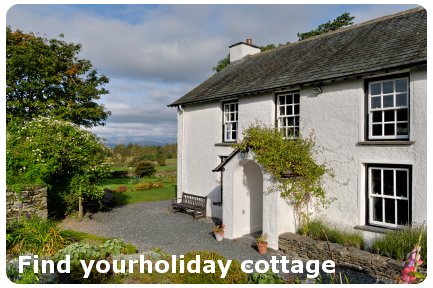 There are
126
holiday cottages near
Carlisle
in Cumbria.
Carlisle is situated on the border between England and Scotland, and as such has had quite a varied history. There have been many disputes over the centuries. The Celts were followed by the Romans; and it's the Romans who constructed
Hadrian's Wall
, which is now a World Heritage Site.
The town has lots of monuments from the Middle Ages, and many of these are situated in Carlisle's historic quarter. The ancient walls which surrounded the town have nearly all gone, although the west walls still remain. The castle which was built by William the Conqueror's son in 1092, still exists, and is a testament to the many feuds which took place over the Scottish border. Whilst staying in Carlisle, why not have a look round this castle and explore the dungeons - and see the carvings created by former prisoners.
The
tourist information centre in Carlisle
is situated in the building which was built in 1717 as the town hall; and is a good place to pick up more information on this fascinating town.
If you want to explore Hadrian's Wall, or just want to enjoy the peace and quiet of the countryside, Carlisle is a great place to stay on your cottage holiday.
If you can't find a cottage which suits your requirements, have a look at some of the
holiday lodges near Carlisle
available. Or why not try the
cottage search
page, which allows you to find a cottage near specific towns and attractions.
You can find some
special offers in Cumbria
too.