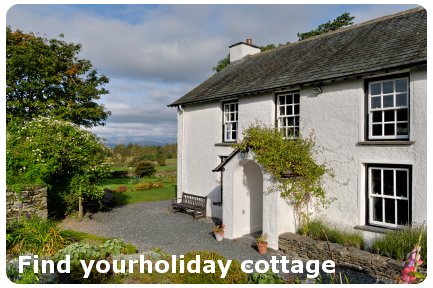 There are
1171
holiday cottages near
Flamingo Land
in Malton.
Do you want mix the thrills of a theme park, with the delights of a zoo? Are you looking for a holiday in North Yorkshire? If you answer yes, or even maybe, then Flamingo Land could be the day out you've been looking for!
Flamingo Land is in Malton, North Yorkshire, and has enough entertainment to keep even the most active youngest, or easily bored teenager, busy the whole day. There's even plenty for the parents to do, so nobody will get bored.
The rides
There are rides designed to scare you senseless - "Cliff Hanger", "Corkscrew", "Flip Flop", "Kumali", "Sky Flyer" and "Velocity". Along with rides for those of us who like things a little more gentle - "Cable Cars", "Dakari Express", "People Moover" and the "Zoo monorail".
You can also experience rides where the whole family can go together - "4D cinema", "Lost River Ride" and "Den of Mischief". There is plenty of entertainment for everybody at Flamingo Land. All this and the there's the zoo too..
The Zoo
The Zoo features animals from all over the world. There are exotic species such as lions, camels, chimpanzees, giraffe, hippopotamus and baboons. Along with other animals more common in the British Isles; such as rabbits, Shetland ponies, and Dexter cows,
There is wealth of reptiles and amphibians, and birds to see too. Whatever you're perfect day out consists of, Flamingo Land has something to put a smile on your face.
Yorkshire
Yorkshire has plenty to excite and entice the holiday maker - there is more the Yorkshire than Flamingo land - So find your holiday cottage or
holiday park near Flamingo Land
; and enjoy a fabulous holiday in Yorkshire.
If you can't find a cottage which suits your requirements, have a look at some of the
holiday lodges near Flamingo Land
available. Or why not try the
cottage search
page, which allows you to find a cottage near specific towns and attractions.