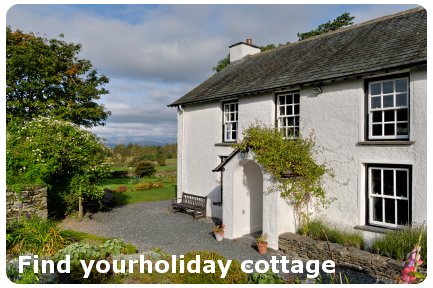 There are
1689
holiday cottages near
Flambards
in The Flambards Experience.
The Flambards experience is situated in Cornwall, in the south west of England - and is one of the most popular tourist attractions in Cornwall.
There is a variety of rides and attractions at Flambards. Exhibitions entitled "Flambards Victorian Village", "Britain in The Blitz" and "Memory Lane" will give the whole family a trip down memory lane to see what life was really like in a bygone era. There is also an area called the "cool zone", which is a soft play area for the younger children.
You also have a choice of rides at Flambards - "The Cornish Mine Train", "The Shuttle", and "The classic Tea Cup Ride" are just three of the rides designed with the younger visitor in mind. If you fancy something a bit more lively, well, the Flambards Experience has something for you too - the extravagantly named "Extreme force", "Hornet Rollercoaster" and "Thunderbolt" all promise a thrilling ride! Other rides include the "Canyon River Log Flume", "Rocking Tugboat", "Big Carousel".
The Flambards Experience has a variety of shows to keep you entertained too; the show that you can see on your trip will depend on the day you go - so make sure you check before book your day if there is a specific show you are hoping to catch.
If you can't find a cottage which suits your requirements, have a look at some of the
holiday lodges near Flambards
available. Or why not try the
cottage search
page, which allows you to find a cottage near specific towns and attractions.