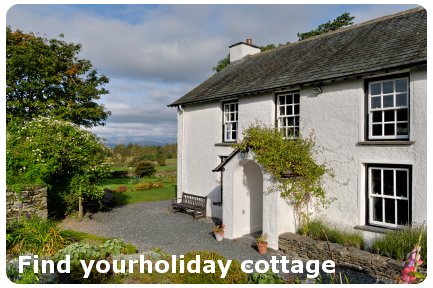 There are
673
holiday cottages near
Castle Howard
in York.
If you're looking for a peaceful day out, with some culture thrown in too, how about a trip to Castle Howard? Castle Howard is situated just outside just outside York, and contains a spectacular historic house for you to discover. There are also plentiful grounds for you to discover too.
If you're taking children along to Castle Howard, and our worried they'll get bored looking at manicured gardens and stately homes - you don't have to worry. Castle Howard has this all catered for. The gardens have an adventure playground suitable for all ages, so you can make sure they expend some of that extra energy. You'll even find that the quizzes will keep children are entertained in the house itself.
If you fancy spending some time walking around the gardens, but don't want to see inside the house, you'll be pleased to hear that you can get a ticket which doesn't include entry to the house. This makes your day out cheaper - and the children still get to have a go the adventure playground.
You can find out more information about
Castle Howard
. Or, should you wish to stay near Castle Howard, have a look at the cottages featured here.
If you can't find a cottage which suits your requirements, have a look at some of the
holiday lodges near Castle Howard
available. Or why not try the
cottage search
page, which allows you to find a cottage near specific towns and attractions.